Innovative robotic solutions
Danish startup pushing the limits of robotics with automation, IoT and Artificial Intelligence
We design, research and develop robotic solutions for any sector with innovation in mind. We are great at solving problems and are open to new challenges in your industry.
Let's collaborate on your next innovation journey!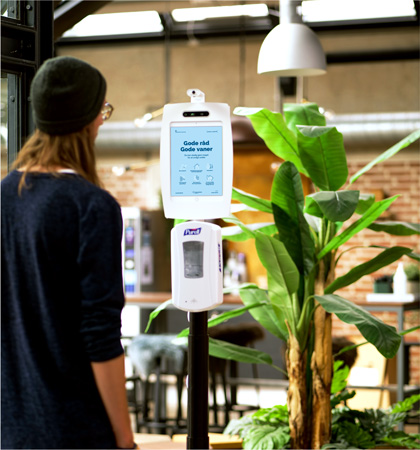 Protect your business, colleagues and visitors with a modern approach to health and safety.
Equipped with robotics and AI, #NoFever keeps you safe while respecting your right to privacy.
Do you have a great idea?
Are you looking to optimize your production or already have an idea about a robotic solution, reach out to Really a Robot and we will help with all the steps along the way.