Automated Covid certificate Scanning
Reduce queue times for visitors and decrease your employee work load on routinic checks with
Coronapas Scanner by Really A Robot.
Comply with covid guidelines
Automated digital Covid-19 QR code check
Comply with Covid-19 restrictions and replace manual certificate checks with an automated solution. Save time, money and don't compromise on your employee and visitor safety. Developed in Denmark.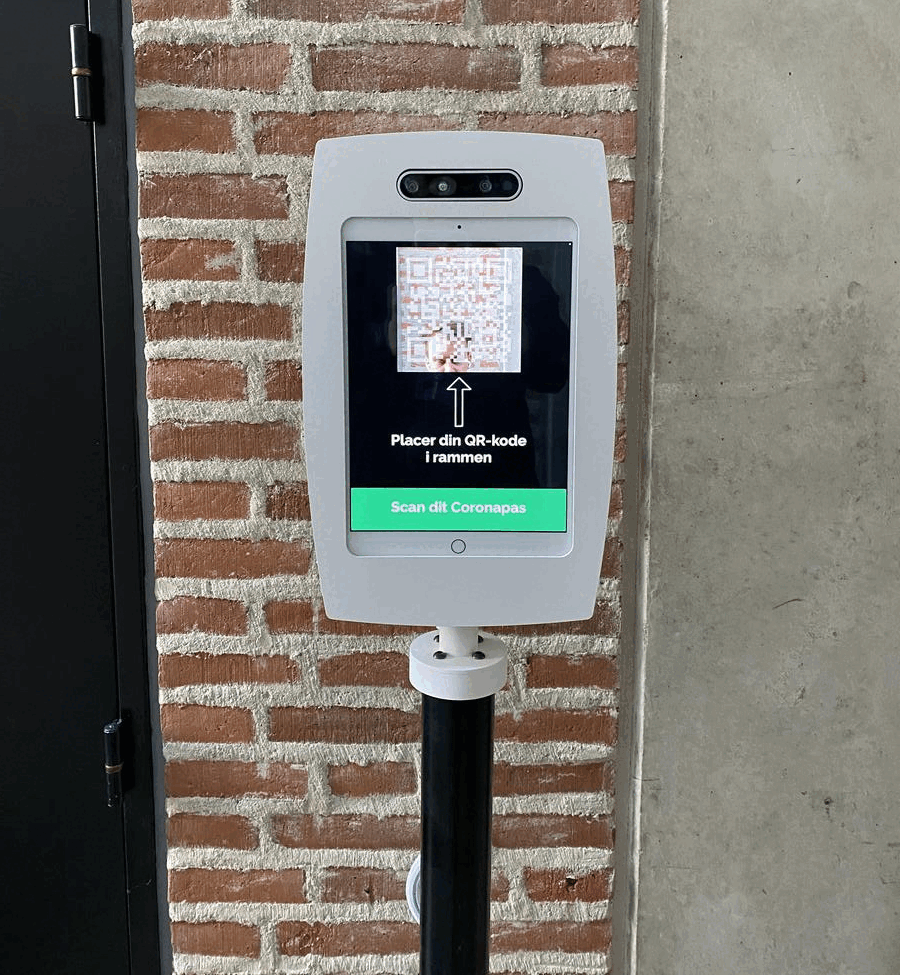 Visual and sound cues on the screen that guides user 
Check for corona pas validity in less than 10 seconds
No installation time or setting up. Jut plug it in and use it
Want to display your logo or a different color? Get in touch!
How exactly does it work?
1. Get in front of the device.
2. Match the QR-Code from your Digital COVID Certificate with the red box on the screen.
3. You get a clear and easy to understand result.
A sound is played, indicating which result a user has been given.
This makes it easier for employees to check multiple certificates at once or even at large distances.
How exactly does it work?
Aalborg Congress & Culture Center
You can already see the coronapas scanner in a few places around Aalborg. If you are interested in acquiring one get in touch with us.
It was also in the Radio!
Optimize scanning of COVID-19 certificates
European Corona certificate scanning
For fixed pricing, single-time event rent possibilities, or any other custom request:
Please contact us at info@reallyarobot.com.
Same solution, same features
for every option!
Interested in a Coronapas Scanner?
Leave your contact information and our team will be in touch as soon as possible.
It can either be a non-binding meeting
or to show you how the coronapas scanner works and discuss how you can benefit from it.